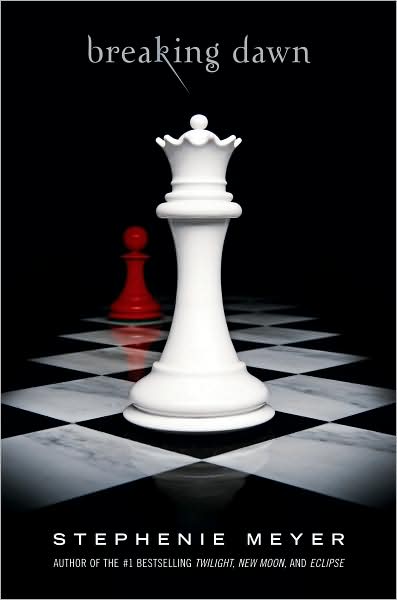 Just how small is my town?
Before work this morning, I ran to Wal-Mart, the closest/only place to snag a couple of copies of
Breaking Dawn
. (Most libraries use Baker and Taylor … we're odd.)
I walked in: no sign of breathless girls, screaming over their new Stephenie Meyer. In fact, no sign of the new Stephenie Meyer at all. When I asked where I might find
Breaking Dawn
, the associate gave me a blank stare. "What's that?"
"A book. A new book that came out today."
She shrugged and went to inquire of the manager, who went to rummage in the "back," and who finally emerged triumphant with a copy of
Breaking Dawn
!
"Oh," I apologized, "I should have told you, I need two copies. They're for the public library."
She disappeared again, and a few minutes later appeared with another book. "You're in luck," she told me, smiling. "We bought two copies."
Needless to say, that made me laugh pretty hard inside. Two whole copies for an entire town! :)Lucky me.